Bishop. Evelyn De Leon - President
P.O. Box 824 - New Britain,CT 06051
Office (Oficina) Tel: (860)-869-2355
E-mail: Unitedchaplainsofct@gmail.com
-----------------------------------------------------------------------------------------------------------------------------
----Executive Board ----
Bishop Evelyn De León- President
Rev. Ramon Gonzalez - Vice President
Min. Maximalee Gonzalez - Deputy Director
------- Ethics & Credentials Department ----
Chap. Cesar Vega - Ehthics & Credentials Dep. Director
Chaplain Mariano Santiago- Ethics Credentials Department
Ana Ruiz - Asst. Credentials Department
--------------DIRECTORS ---------------
Rev. Joel Espada - North Central/Eastern Regional Director
Chaplain Zoraida Vargas - Area Director
Chaplain Frayman Caraballo- Security Dept
-----------------Instructors -----------------
Chaplain Ricardo Tonacca, Instructor
Rev. Ramon Gonzalez - Instructor
Rev. Joel Espada - Instructor/Translator (English/Spanish)
Bishop Evelyn De Leon-Instructor
Attention Pastors & Church Leaders !!
We will Gladly Create a Presentation at your church, AT NO COST TO YOU if you are located in Connecticut , Massachussetts, Rhode Island, MaryLand.
+ You can now fill out a Request Form Via-online ,
CLICK HERE TO REQUEST ORIENTATION
or call us @ (860) 869-2355 Bishop. Evelyn De Leon (President)
***Attention Chaplains***
***Update***
We are now accepting applications for
Florida Chaplancy program
Click FLORIDA CHAPLANCY TAB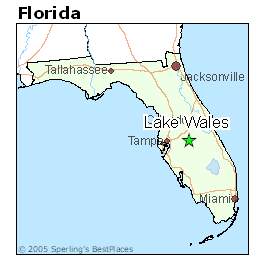 "We serve a living powerful God! I recently had the privilege of showing support to a family who's father had a stroke. We were in the hospital in his room and although unrespo..."

Chaplain Joel

Grace to the last Minute

"...the agreed and I held his hand and prayed the 'sinners prayer' for him...He was a biker friend as I saw the Lord pave a highway to heaven for him. As soon as I finished that ..."

Chaplain Joel

Grace Part 2

"10/13/2010: Oracion Especial para nuestro Capellan muy querido Rev. Efrain Rodriguez. Estara en el hospital Saint Fransis En el Dia De hoy alas 8:00 P.M. , Hasta 10/14/2010. ..."

Rev. Efrain Rodriguez

" Oracion Especial "