Bishop. Evelyn De Leon - President
P.O. Box 824 - New Britain,CT 06051
Office (Oficina) Tel: (860)-869-2355
E-mail: Unitedchaplainsofct@gmail.com
-----------------------------------------------------------------------------------------------------------------------------
----Executive Board ----
Bishop Evelyn De León- President
Rev. Ramon Gonzalez - Vice President
Min. Maximalee Gonzalez - Deputy Director
------- Ethics & Credentials Department ----
Chap. Cesar Vega - Ehthics & Credentials Dep. Director
Chaplain Mariano Santiago- Ethics Credentials Department
Ana Ruiz - Asst. Credentials Department
--------------DIRECTORS ---------------
Rev. Joel Espada - North Central/Eastern Regional Director
Chaplain Zoraida Vargas - Area Director
Chaplain Frayman Caraballo- Security Dept
-----------------Instructors -----------------
Chaplain Ricardo Tonacca, Instructor
Rev. Ramon Gonzalez - Instructor
Rev. Joel Espada - Instructor/Translator (English/Spanish)
Bishop Evelyn De Leon-Instructor
Attention Pastors & Church Leaders !!
We will Gladly Create a Presentation at your church, AT NO COST TO YOU if you are located in Connecticut , Massachussetts, Rhode Island, MaryLand.
+ You can now fill out a Request Form Via-online ,
CLICK HERE TO REQUEST ORIENTATION
or call us @ (860) 869-2355 Bishop. Evelyn De Leon (President)
***Attention Chaplains***
***Update***
We are now accepting applications for
Florida Chaplancy program
Click FLORIDA CHAPLANCY TAB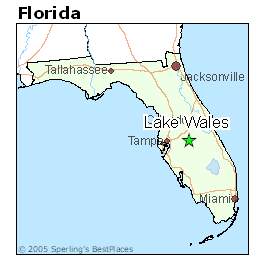 "In Mark 11:22, 23 nd 24 Jesus said: "Have faith in God. Truly I say to you, whoever says to this mountain, be taken up and cast into the sea, and does not doubt in his heart, bu..."

Rev. Joel Espada

Regional Director

"Dec 17 2011 graduation of the nysctf.Ijust want to thank the united chaplain state of connecticut for showing they support on a special moment.such as this day. thanks to rev e..."

"10/13/2010: Oracion Especial para nuestro Capellan muy querido Rev. Efrain Rodriguez. Estara en el hospital Saint Fransis En el Dia De hoy alas 8:00 P.M. , Hasta 10/14/2010. ..."

Rev. Efrain Rodriguez

" Oracion Especial "